High pressure fault alarm of industrial chiller? What are the main reasons?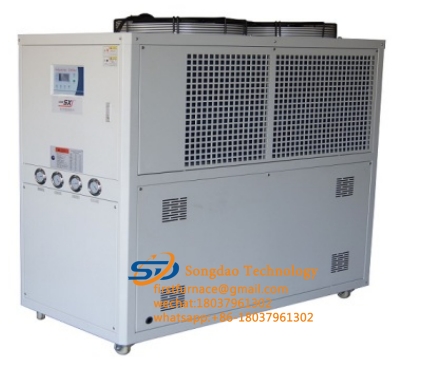 Industrial chillers are often used in production workshops. The main purpose is to reduce the ambient temperature. At present, the common chillers on the market are: air-cooled chillers, water-cooled chillers, and screw chillers. In the long-term use of industrial chillers, various faults will inevitably occur, and some faults can be solved. Next, the chiller manufacturer will share with you why the industrial chiller sends out a high-pressure fault alarm? The main reasons are:
1. The cooling water of the industrial chiller is not turned on. This problem is a frequent mistake, but it is relatively easy to solve, just open the water valve;
2. There are too many refrigerants in the industrial chiller, just release the excess refrigerant, and the high-pressure fault alarm can be removed;
3. If the cooling water flow of industrial chillers is too small or the temperature is too high, you only need to increase the water flow and lower the water temperature;
4. There is a lot of fouling on the condenser copper pipes of industrial chillers, which leads to poor heat dissipation. You only need to clean the condenser copper pipes.