What are the components of the chiller?
The main components of the refrigerator are compressors, condensers, evaporators, expansion valves, and various protection and alarm devices, control systems, electrical systems, and so on.
The compressor is responsible for sucking in and compressing the discharged refrigerant, the condenser is responsible for condensing the gaseous refrigerant into a liquid state, and the evaporator is responsible for turning the liquid refrigerant into a gaseous state through evaporation and cooling at the same time. The expansion valve is located after the condenser. Responsible for throttling and pressure reduction.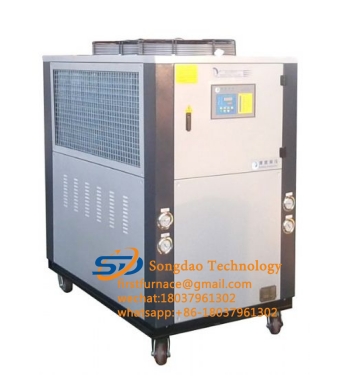 Other "additional" components include gas-liquid separators, oil separators, filter driers, water pumps, fans, water tanks, cooling towers (may exist), various necessary piping, valves and fixtures.