Matters needing attention when muffle furnace ashing:
(1) The sample in the porcelain boat should be flat, and the thickness of the sample should not be too large;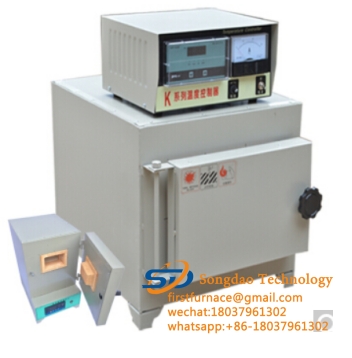 (2) When ashing, the furnace door can be opened, and the porcelain boat containing the sample on the heat-resistant plate is slowly pushed into the furnace mouth of the box-shaped muffle furnace, and the sample in the porcelain boat is slowly ashed and smoked. After a few minutes, when the sample no longer smokes, slowly push the porcelain boat into the hot part of the muffle furnace, and close the furnace door to burn the sample at 815±15. If a coal sample catches fire and ignites during the ashing process, the coal sample is discarded and must be re-weighed for ashing.
(3) The muffle furnace should have a chimney or vents so that the coal sample can remove combustion products and maintain air circulation during the burning process.
(4) The control system of the muffle furnace must indicate accurately. The temperature rise capacity of the muffle furnace must meet the requirements for ash determination.
(5) The ashing time should be able to ensure that the sample is completely ashed at a temperature of 815±15, but it is also disadvantageous to extend the ashing time at will.