Construction method of dry ramming material for induction furnace
Dry ramming materials can be constructed by direct vibration or indirect vibration. The direct ramming method is to directly ram the refractory material with a vibrator. After a layer of refractory material is fully vibrated by the rammer, the fork is loosened on the surface, and a new layer of material is filled, and then fully vibrated by the rammer. Reality. This is done layer by layer; until the construction is completed. Although this method is time-consuming, it can avoid layer-to-layer delamination. Indirect vibration is the vibration force generated by the ramming device fixed on the inner mold or the outer mold, and then transmitted to the refractory material through the template, so that the ramming material is densified.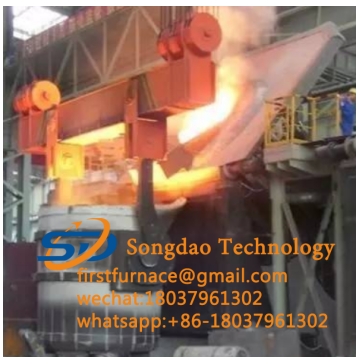 The filling density of the ramming material after molding is closely related to the pre-compression and the vibration force of the vibrator, the vibration frequency and the number of vibrators. Pre-compression can increase the initial packing density. Increasing the vibration frequency can also increase the packing density. When the ramming frequency is above 50Hz, increasing the vibration force can effectively increase the packing density of the vibrating body. When the dry vibrating material is not preloaded, the vibrating force generated by two ramming devices perpendicular to each other can also achieve a sufficient compactness effect.