Size and positioning of nails for refractory castables in cement kilns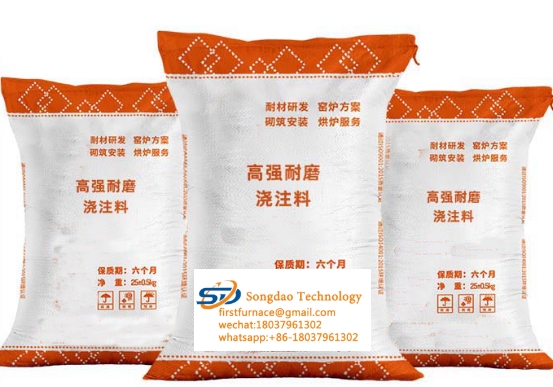 On the plane, the nails are distributed according to two square systems with a side length of about 500mm. Any one of the nails on the square foot is located at the center of the other square. The expansion surfaces of the two systems are mutually vertical. For surfaces of different shapes, it is also necessary to consider the distribution of nails on the plane, but the design of the lining material and the load sold by the lining during the production process should be considered at the same time, which may result in the arrangement direction and plane of the nails. The difference and the shortening of the nail spacing. Unless there are special instructions on the final lining, the nails are welded to the shell.
The size of the nails is appropriate, the head of the nails should have a certain opening to ensure sufficient anti-stripping area, the nails should be maintained at a certain height, the height is insufficient, and the surface of the castable will not be effectively protected and will fall off first. If the nails are too high, they will cause early burning and abrasion, which will prematurely lose the strengthening function of the refractory. There should be a protective layer of 25-30mm behind the nail head.
Before pouring, all the nails should be coated with bitumen paint or wrapped with plastic film. The free space after these materials are burned can ensure that the nails that expand due to heat will not damage the castable.