Induction furnace lining sintering and baking method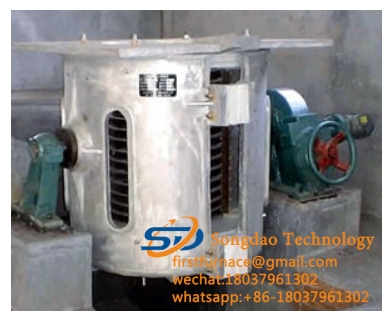 Furnace lining sintering and baking should be based on the capacity and form of the furnace (crucible furnace or grooved furnace) and the selected refractory furnace materials to formulate the corresponding furnace building, baking and sintering processes.
For the induction furnace, the first melting after sintering must be fully melted so that the furnace mouth part can be fully sintered. In order to reduce the corrosion of the furnace lining by electromagnetic stirring, the operating voltage should be reduced during melting and sintering. The voltage should be 70-80% of the rated voltage (at this time, the power is 50-60% of the rated power). After the sintering is completed, several furnaces should be melted continuously, which is conducive to obtaining a more perfect crucible and has a good effect on improving the life of the furnace lining. When melting in the first few furnaces, use clean and rust-free charge as much as possible, preferably smelting low-carbon cast iron. During the smelting process, it is necessary to avoid the process that aggravates the corrosion of the furnace lining, such as the process of increasing carbon.
For the induction furnace, due to the complex structure of the furnace body, and the choice of wet or dry furnace construction, the furnace must be slowly heated for a long time to dry and sinter the furnace lining. After the induction body of the furnace is energized, the heat of the crucible tire mold causes the furnace lining to be dried, and the rest of the furnace needs to rely on other heat sources at the beginning. When the furnace is dried and reaches a certain sintering temperature, it is melted by the induction body. Iron material or molten iron is injected to gradually reach high temperature sintering. The induction furnace must run continuously from the first baking and sintering of the lining. The drying furnace and sintering process must strictly implement the heating specifications, and at the same time, pay attention to prevent the occurrence of ditch events. During normal operation, always pay attention to the change of the molten channel state.